Auntie Anne's mixes, twists and bakes pretzels to golden brown perfection all day long in more than 1,700 locations in 48 states and 25 countries.
Phone: 484-516- 2124
or 484-529-0177
Great selection of beef, pork, veal, lamb, smoked meats, homemade soups & sausages!  We offer custom freezer orders, holiday/special occasion offerings and local deliveries. Call in orders any time!
Phone: 610-775-9773
Authentic Southern Home-Style BBQ, Sauces, and Rubs With a Side of Southern Hospitality.
Phone: 610-406-5161
Bakery offering cakes, cupcakes,, cheesecake, brownies muffins and more! We take custom orders. Gluten-free, keto and sugar-free options available by special order.
Phone: 610-698-2660
Email: bunnybakery13@ymail.com
Eve's Thai Kitchen: Authentic Thai cuisine, offering a variety of curries, fried rice and stir fried noodles. All made to order with the freshest ingredients.
Thurs/Fri: 8am-7pm, Sat. 8am-3pm       Email: evesthaikitchen@gmail.com
We buy Gold & Silver, Coins, Estate Jewelry & Watches.
Phone: 484-651-7431
Fresh from our Lancaster farm – turkey, chicken, eggs, homemade soups, salads and more!
Phone: 484-855-0146
Over 50 kinds of whole bean coffee, over 40 kinds of loose leaf tea, 8 kinds of fresh brewed coffee daily, specialty coffee drinks, German meats and cheeses and imported German products.
Phone: 610-777-3919
At Imperial Monuments our profession is about art, history, love and stories. People who have experienced losing a loved one deserve professionals who are passionate about their calling. While details of a funeral may be forgotten, a memorial will be left to tell a story of a life lived.
Phone: 610-927-6716
Website: www.imperialmonuments.com
Artisan roasted coffee and other specialty coffee drinks. Tea varietals – hot or iced.
Variety of baked goods, gluten-free options… all baked in Mohnton.
Gifts – recycled, local artists.
Fisherman's Finest Seafood.
Antibiotic-Free, Fresh Poultry and Pork
USDA Certified Angus Beef.
Prepared Convenience Foods.
Phone: 610-360-8834
Mi Casa Su Casa's menu offers both American tastes and Authentic Latino Soul Cuisine. Dine in or take-out. Catering available upon request.
Email: info@micasasucasacafe.com Phone: 610-743-3463
Betty's Classic Deli Salads & Pilsudski Mustard
Award-winning meads crafted in Reading, PA. At Rebel Hive, we believe there is a mead for everyone to enjoy, and we can't wait to help you find it!
Email: info@rebelhivemeadery.com
We are a flavor-forward premium juice company that proudly serves the health and well being of our customers by offering unique blends made with only the best ingredients. Our carefully crafted juices are born in Lancaster County – home of America's most fertile farm land. It is our belief that better soil, better plants, and better farming practices make our product unparalleled in both taste and nutritional value. We strive to be the definitive source for RAW and HPP juices known for quality and freshness.
Phone: 717-405-5089
Email: eric@rijuice.com
Smoked Meats, Cheese, Sandwiches & Deli
Salino's Importing is a family-run business serving Reading and surrounding communities with imported and domestic groceries, cheeses, sausages, deli meats, olive oils, and prepared Italian foods.
Thursday and Friday: 7am-6pm
Saturday: 7am-2pm
Phone: 610-777-1021
Offering a variety of CBD products – sublingual, topical edible & pet care products. Also a retail manufacturer of eliquids, electronic vaporizers & accessories.
Shillington Farmer's Market Cafe
Cafe serving breakfast and lunch.
Thursday and Friday:
7:00am-2:00pm
Saturday: 7:00am-4:00pm
Offering the freshest, most affordable seafood in Berks County! Wild American Shrimp, Fresh Salmon Fillets and more!
Shollenberger's Organic Poultry
fresh organic chicken, heat & serve, organic produce
So Good Homemade Soups & Salads
Featuring a variety of homemade soups – from classic favorites "just like Grandma used to make" to new unique recipes. Also serving fresh salads and quiche!
Email: sogoodsoups@gmail.com
Producing fine wine from grapes and other fruit grown on Stoudt's Fruit Farm and other local PA farms. We only use the finest fruits so we can ensure a top-quality wine. With approximately 20 different wines to choose from, we hope everyone can find a wine they enjoy!
To place an order for a specific gift basket or have any questions
Thurs. & Fri. 7:30-6, Sat. 7:30-3
Call: Cheryl – 610-413-5674
Bob – 610-750-0238
Email: cmartin4863@aol.com
bstoudt1@comcast.net
Sue & Cho's Fresh Produce
Chocolates from more than 16 chocolatiers.
Homemade, made on premise, fudge.
Bulk candies – licorices, hard, wrapped, chewy, gummy, chocolatey, nutty, minty.
Full variety of kids candy in its own display case.
Freshly made, on premise, cotton candy.
Freshly made, on premise, varieties of caramel corn and cheddar cheese corn.
Ice cream, milkshakes, and sundaes.
Belmont peanuts, our own maid trail mixes, mixed nuts and more.
Ever-growing line of Organics. Fruits, nuts, & seeds, as well as sesame sticks and fair trade chocolates.
Phone: 484–955-1893
Email: sweettc@comcast.net
A Berks County staple Butler's Pantry has variety of prepared dinners, deli salads, wings, wraps, desserts, and soups.
Over 120 different breeds of dogs from Airedale Terrier to Yorkshire Terrier. Items include tote bags, tumblers, coffee mugs, locally made dog and cat treats, dog foods, sweaters and much more. We hope we can help find gifts for you, your friends and family, and most important members of the family the Pets.
Phone: 610-334-7798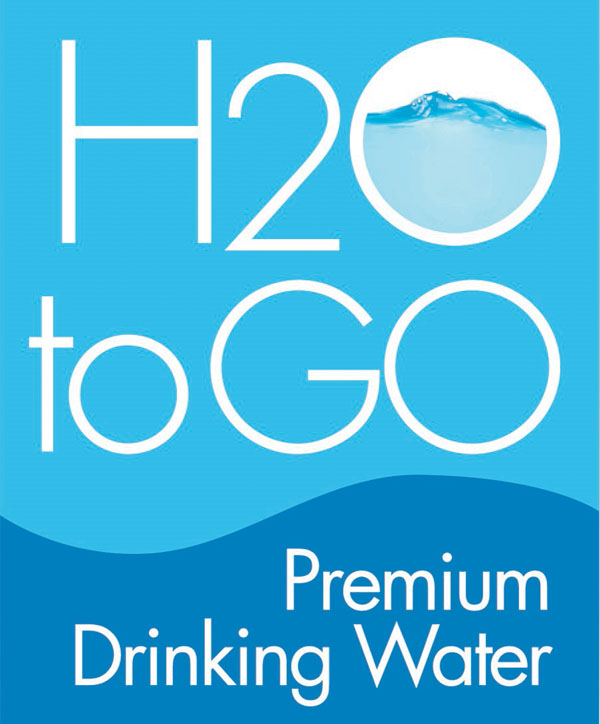 H2O to GO self-serve water dispensers offer a great value on superior premium drinking water. Every sip of water from H2O to GO passes through a unique six-stage system designed to remove impurities and unwanted chemicals. Great for your health. Wonderful for your wallet. Better for our planet.